Landscape Designer/Architect
Red Leaf Developments
$70,000 - $100,000 per year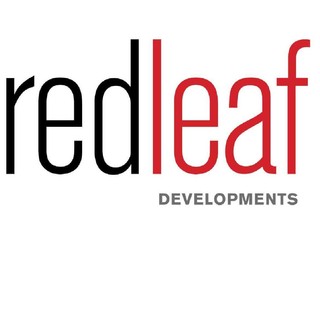 Red Leaf Developments
Landscape Designer/Architect
Red Leaf Developments, Inc. (Red Leaf) is a design-build firm that specializes in outdoor creations. Our vision is to take residential and commercial landscape/pool design and construction to a new standard and change the way our clients view design and construction. Our goal is to personalize individual living spaces to enhance people's day to day lives. While creating the most unique and innovative spaces possible. We are currently looking to hire an experienced landscape designer/draftsperson, or architect to help in our company's continued growth.
Learn more at: https://www.redleafdevelopments.com/
Job Duties:
We are seeking a Landscape Architect or Designer/Draftsperson candidates with experience in the following areas:
Creating Residential landscape designs
Creating Site Plans and Capturing Site Information
Creating landscape construction detail drawings
Creating landscape planting plans
Packaging up and pulling building permits
The Landscape Architect/Designer will do these tasks while embracing Red Leaf Developments Core Values:
Excellence
Fun
Better Than Yesterday
Be the Solution
Accountability
Qualifications:
Ideal applicant should have 1+ years experience in Drafting, Landscape design and/ or Landscape architecture. In addition, ideally have the following skills:
Organized
Detailed
Experience designing Landscape and Swimming Pools
Landscape Architecture or architecture degree preferred
Know how to use Google Mail, Drive
Know how to use Smartsheets
Know how to use Revu Bluebeam and/or CAD
Enjoy working on a computer
Orientation toward teamwork and collaboration.
Time management and personal accountability.
Pride in quality of work.
Physical Requirements:
The ability to lift/move up to 50 pounds, the ability to stoop, crawl, kneel, bend at the neck and waist, twist at the neck and waist, grasp, use fine manipulation, reach above shoulder height, lift and stand and/or sit for long periods of time (up to 10 hours per day).
Additional Information:
Compensation: $70k-90K depending on experience.
401k Matching and Health Benefits Contribution
PTO (5 days first year, 10 days after first year)
Job Type: Full time, year round employment.
All applicants must be willing to submit to drug or background test.
For immediate and confidential consideration please send your resume in a Word or PDF document.
Experience
Entry-Level (1 - 3 years)
Additional benefits
401 K Matching and Health Benefits Contribution
PTO